Certified, Experienced Dieticians


Who Listen
Say goodbye to the frustrating symptoms that hold you back in life and make you question the love you have for your body. Get expert guidance and personalized meal plans from dietitians who get to know you and your body!
Book a free 15-minute discovery call now to discuss your troubles. Don't wait, let the power of good food begin your healing process.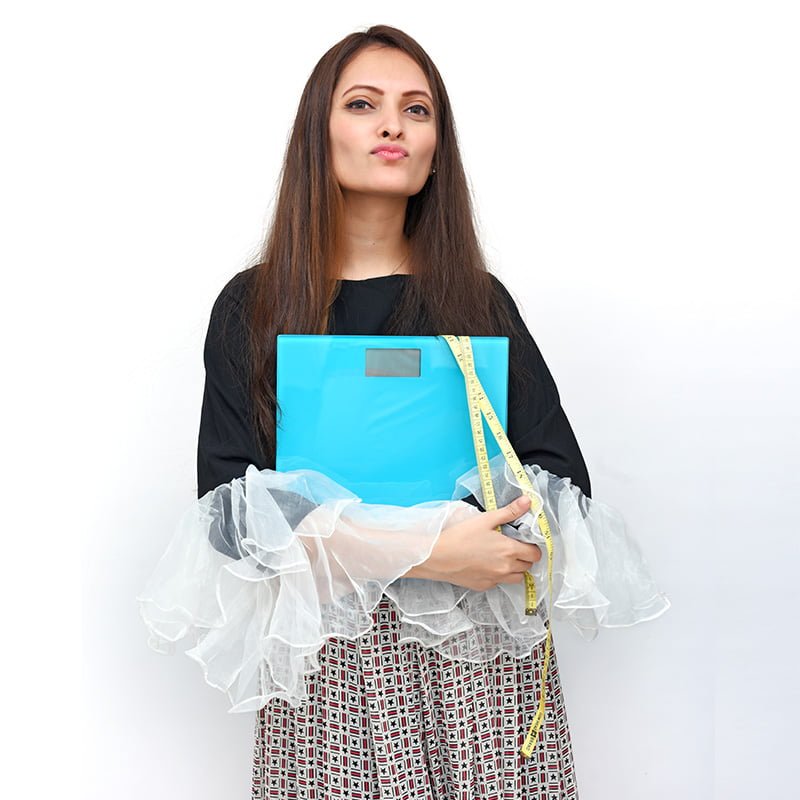 Chronic fatigue, constant discomfort, or unpredictable pains holding you back? Acne, weight gain, or digestive issues ruining your confidence? Incurable medical conditions leaving you unhappy? We just have one question– why haven't you talked to the expert dieticians at Health Studio yet?
We are a group of certified nutritionists working out of our clinic in Kandivali, Mumbai to help individuals or corporations get their lives back on a healthy track! We guide you on your journey of innate healing with a scientific, research-based approach.
That means no gimmicks, fads, or crash diets that only address your symptoms– our food and lifestyle solutions address the root cause of your health concerns to make sustainable, long-lasting changes. All you have to do is take the first step!

Transformation
Here you'll find inspiring stories of people who have successfully transformed their bodies and lives through healthy weight loss. These before and after photos showcase the incredible progress and hard work of our community members, and serve as a reminder that anything is possible with dedication, commitment, and support. Join us on this journey towards a healthier, happier you!
Watch Celebrity

Kishwer Merchant's

Pregnancy Journey with us
As a celebrity dietitian, we have had the privilege of working with some of the most famous and successful people in the world. Our clients rely on us to help them maintain optimal health and wellness, both for their personal lives and for their demanding careers in the spotlight.
Best Dietician in Mumbai
We get how hard it can be to find the right dietician for you when there are thousands of pages online, claiming to be the best nutritionist in Mumbai or the top celebrity dietitian in Mumbai. Yes, it can be a tiring task to verify the truth behind these claims and figure out the right one for your needs when most of them use cookie-cutter approaches that may not work for everyone. That is why we don't do just claims– we provide proof of our success. The story of every single one of our clients is a matter of pride for us. After all, who else makes us the best dietician in Mumbai but you? 
From your favorite celebrities to everyday people you meet on the streets, we work with them all. And our philosophy is simple– we don't discriminate or prioritize someone else's needs over yours. As the best dietitian in Mumbai, we consider every client of ours special by taking your individual concerns and lifestyle into account before curating a tailored diet plan for you. Whether you are looking for some relief from chronic illnesses or just trying to feel better in your own skin, we will be there for you each step of the way! We believe that healthy eating shouldn't be a chore or something that you dread. It should be a fun and exciting part of your day! That's why your favorite stars choose us as the best celebrity nutritionist in Mumbai– we love to infuse some personality into our sessions and make them as enjoyable as possible. We don't just give you a list of dos and don'ts but instead, make sure you understand why certain foods are beneficial for your health and how you can incorporate them into your favorite meals. Of course, goodbyes can be hard but ensure that even after our sessions are over, you have the knowledge to keep going on that healthy track forever even without our help! 
But don't just take our word for it– our clients rave about their results and a newfound love for healthy eating. Plus, we're not your typical boring celebrity dietitian in Mumbai. We don't want to confuse you with jargons or medical terms but rather with enriching conversations and simple diet plans that you actually understand. So, why settle for mediocrity when you can have the best dietician in Mumbai? Choose us, and let's make healthy eating the most enjoyable part of your day! 
Kashish Mathur
25 May 2023
I have been receiving diet consultation from mam for the past 45 days, and I am extremely pleased with the service. The journey has been exceptional, and I couldn't be happier with the results. The expertise and guidance provided by mam have been invaluable in helping me achieve my health goals. I highly recommend their services for anyone seeking effective and personalized dietary advice.
Very effective and sustainable way of weight lose
nishtha saraswat
24 May 2023
I visited for Diet Counseling I love the diet of Richa. She is very good with her work. Specially what i like about her is she never asked me to take any artificial supplements for loosing weight. She gave me a proper diet chart which included food of my preference. I lost almost 8-9 KGS in three months. A special thanks to Charmi who worked with personally to help me achieve my goal. Charmi is very sweet. And of course Thank you Richa.
I had pleasure of working with Dr. Richa Doshi as my diet consultant for past 3 months.They have really easy and innovative diet plans according to your lifestyle and food preferences. Their guidance and support have been really helpful in achieving my health goals.
Honestly i'm so excited to share this. I have been struggling to lose weight since long. I needed the right person for the right advice and thats what richa doshi and her team helped me to lose weight so easily. I feel sỏ energetic and confident now. I would totally recommend it to anyone struggling to lose weight. I was counselled by Bhumi from the team of richa doshi and she is super helpful and supportive. She takes care of everything.
It has just been a month and a half since I started my journey with The Health Studio by Richa Doshi and I can vouch for the quality of service that they give. I consulted them for weight loss programs and in just 1.5 months I had been able to reduce 4.5 kgs and still growing strong. They give such delicious food in their meal plans and those plans work like magic. I never knew that losing weight can be this fun and motivating. Best part is, they listen. Always just a text away and I guess that what shows someone'se passion for their work. Highly recommend The Health Studio to everyone. If you wish to see a change, just go for them even without a second thought.
Super diet plan and follow up. Really happy to reduce weight with routine diet plans with routine foods and no any special separate meals and not much restrictions. Best part is regular follow up and concern for indl comforts also.
Rakshitha Pawar
19 May 2023
Very good experience
I was unable to lose weight despite exercising daily and having salad as dinner. when I came across an Instagram page of the health studio by Richa Doshi I reached out to them.Through the course of three months, in 1 and a half months I lost 4kgs of weight Without having to give up on foods that I enjoy having. More importantly, I understood that eating better rather than eating less is the key to fitness. The recipes shared as a part of the diet plan were as yummy as they were healthy.Having a diet curated around my likes-dislikes, routine and personal needs made it super easy to follow. Along with this Bhumi's constant motivation as a mentor kept me going. She explained everything in detail and was simple for anyone to understand. We had a follow-up call every 2 weeks to keep track of my progress and help me with a new diet plan.I highly recommend them to anyone seeking to lose weight in a sustainable manner.
"Celebrity Aanchal Munjal is an Indian film and television actress, acting in both Hindi and Tamil films.."
"Celebrity Shivangi Joshi is an Indian actress who primarily works in Hindi television. ."

Enroll Any of Our Program
Select your preferred program and enroll with us by making the payment.
Get Dietician Allotted
After enrollment, you will be allotted a dedicated dietician to assist you.
Medical History Analysis
We analyze your medical history to prepare a suitable meal plan for you.
Meal plan Consultation
Our certified nutritionist will provide you with the meal plan tailored specifically for you.
Follow Up Consultation
Frequent follow-ups to monitor your progress and make adjustments as needed.
Achieve Your Goal of Fitness
Achieve your healthy body goal within the timeframe of the diet program.

From My Blog
EXPERT ADVICE

&

LATEST NEWS

Body Calculator
Below 18.5
Underweight
18.5 - 24.9
Healthy
25.0 - 29.9
Overweight
30.0 - and Above
Obese
* BMR Metabolic Rate / BMI Body Mass Index