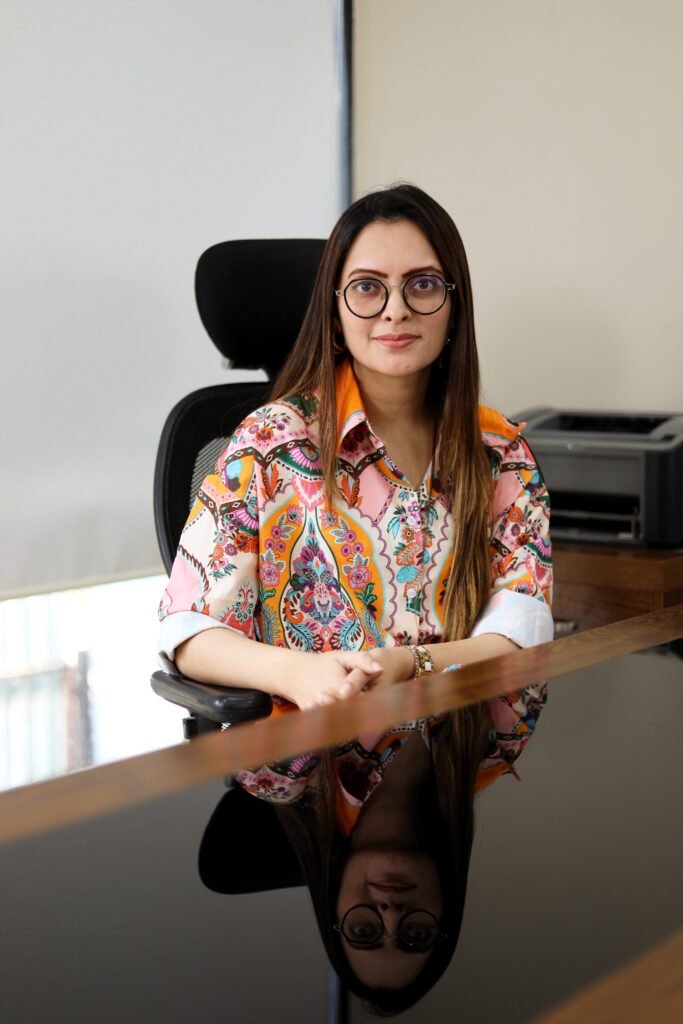 I'm

Richa Doshi

, Founder of The Health Studio.

At The Health Studio, we don't believe in cookie-cutter meal plans or one-size-fits-all lifestyle regimen. Instead, we work with you to create a plan that's tailored to your individual goals and preferences. We know that good nutrition is about more than just counting calories– it's about feeling great, having energy, and enjoying the foods you love. No matter what your goals are, we're here to support you on your journey to optimal health and wellness.  
1.
Diets are often associated with just one thing– losing weight. But as a team of experienced dieticians, we aim to change this perspective. We create holistic meal plans that can help you manage medical conditions and reach a healthy weight, whether that means you have to lose some or gain some.
2.
There are no quick-fixes or crash diets when you work with us, we create individualized lifestyle and diet plans for each of our clients depending on their medical history and fitness goals. We know that each body is different, and what works for someone else might not work for you.
3.
At the end of the day, our philosophy is simple– food is medicine and wellness begins from within. We will give you the right tools and guidance you need to live your best life while enjoying everything you love.
Dt Richa Doshi
Dt. Richa Doshi, our incredible dietician, has a stunning portfolio that spans 10+ years in more than 35 countries. As the leading celebrity dietician in Mumbai, India. She has revolutionized the health and wellness industry with her innovative body transformation programs! She is more than just another clinical dietician for weight loss. A certified diabetes educator with a Post Graduation in Clinical Nutrition and Dietetics as well as Post Graduation Hospital Administration, she works with people suffering from various health concerns to help them rediscover the joy of living a life free of their frustrating symptoms.  
Dt. Richa, as a clinical nutrition and dietetics expert,  insists that her programs remain far from the typical diet fads and pills that plague the industry. She offers no cookie-cutter diets like many other online dieticians, instead choosing to focus on carefully curated holistic approaches that make you forget how much you hate dieting! 
Our Mission
Our mission is not just to help you achieve your health goals, but also to provide the guidance you need to ensure that your results last. We believe that sustainable change takes time, effort, and dedication. That's why we work closely with our clients to educate them about healthy eating habits, portion control, and mindful eating practices.
Our goal is to empower our clients with the knowledge and tools they need to make informed choices about their health, so that they can maintain their progress long after our program is complete. We are committed to providing ongoing support and guidance to help our clients stay on track and achieve lasting results.
Let our certified dietitian create a personalized meal plan for you.
Join us today for results that last!